Welcome to Renick Chiropractic & Soft Tissue Clinic! Dr. Charles Renick, your Columbia Chiropractor & Columbia Soft Tissue Doctor, is a certified and recognized authority in soft tissue with two decades of postgraduate study in soft tissue injuries and treatment. Dr. Renick is a respected Chiropractic Physician who understands the direct relationship of your muscles, tendons, ligaments and nerves to your spine, knees, shoulders and other joints of your body.
Dr. Renick, in addition to studying numerous soft tissue methods, is an advanced certified Active Release Techniques (ART) Doctor. Dr. Renick introduced advanced Soft Tissue care to South Carolina pioneering the field in the state and filling a great void in healthcare.
Dr. Renick has served as ART Doc for Ironman Triathlons for 15 years as well as a member of the Ironman Partner / Provider Network (IPN). Dr. Charles Renick is also a member of the ART Elite Provider Network (EPN) and Corporate Provider Network (CPN) caring for employees directly in Columbia factories addressing workers compensation issues and preventing work injuries.
Monday
7:30am - 12:00pm
1:30pm - 5:30pm
Tuesday
7:30am - 12:00pm
1:30pm - 5:30pm
Wednesday
7:30am - 12:00pm
1:30pm - 5:30pm
Thursday
7:30am - 12:00pm
1:30pm - 5:30pm
Friday
Closed
Saturday
Closed
Sunday
Closed
Renick Chiropractic & Soft Tissue Clinic offers Active Release Techniques (ART), recognized worldwide as the Gold Standard in soft tissue care!
HOW TO FIND A CHIROPRACTOR IN Columbia
This guide will help you find the best chiropractic clinic in Columbia for you. When most people in Columbia decide they need a chiropractor, they end up doing a search and just picking someone at the top.
Being at the top of Google for the chiropractic search does not necessarily mean they are the best chiropractor for you. Follow the steps below to make sure you are picking the right chiropractor for you.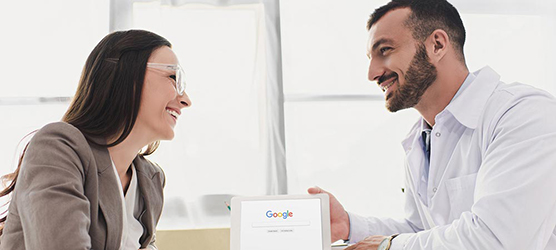 Time Needed: 5 minutes
Total Cost: USD 0.00
4 EASY STEPS TO FINDING A CHIROPRACTOR IN Columbia
Step 1: Open up a Google search
You will want to type one of the following in the search bar:
Chiropractor Columbia
Chiropractor 29210
Chiropractor near me
Best chiropractor in Columbia

Step 2: Review Their Website
The best chiropractors in Columbia put as much care into their website as they do into the rest of their office. By reviewing their website you will get a good feel for the doctor and if they are right for you.

Step 3: Check Out Their Reviews
Check out the Google Business Page of a chiropractic clinic you are thinking about visiting. It is easy for someone to say they are great, it's a different story to get other people to say great things about you.

Step 4: Give The Office A Call
Now that you have a basic understanding of what the office is about. Give them a call to make sure they fit the message that their website and GMB have been sending. You will know in a few minutes whether the office is the right one for you.